Hi, everyone! I have noticed that my blog is growing. Woo hoo! So, to show my appreciation, I would like to announce my first giveaway!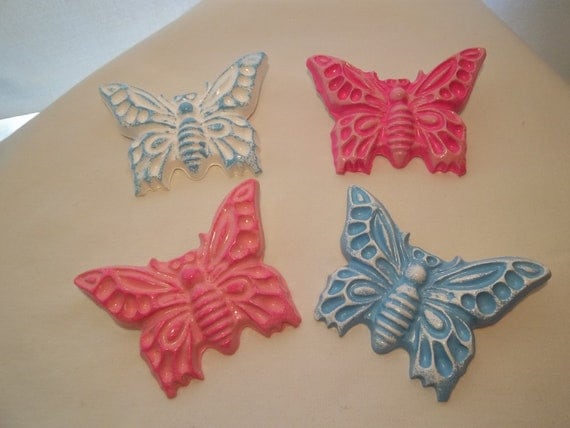 The winner of this giveaway will receive four of my butterflies in the colors of their choice (any color, even if it's not in the picture). The winner will also have the option of receiving the butterflies as wall hangings or as magnets. These plaster of paris butterflies add that extra special touch to any room in your home! Each butterfly is hand painted and measures 1/2" tall, and just under 1/2" thick.
<a id="rc-11dd701" class="rafl" href="
http://www.rafflecopter.com/rafl/display/11dd701/
" rel="nofollow">a Rafflecopter giveaway</a>
<script src="//d12vno17mo87cx.cloudfront.net/embed/rafl/cptr.js"></script>
Please use the rafflecopter to enter and don't forget to tell your friends about the givieaway!
Thanks for following me!